Over the past year, the color pink has proven itself to represent an entire generation. With "Millennial Pink" taking over the market, clothing, protests and more, National Pink Day is a day to celebrate all that the color pink has become. And what better way to do so than hitting up the best Pink spots in NYC? From restaurants to storefronts, pink has taken over the city and we're all for it. Here are a few of our favorite pink places in the Big Apple…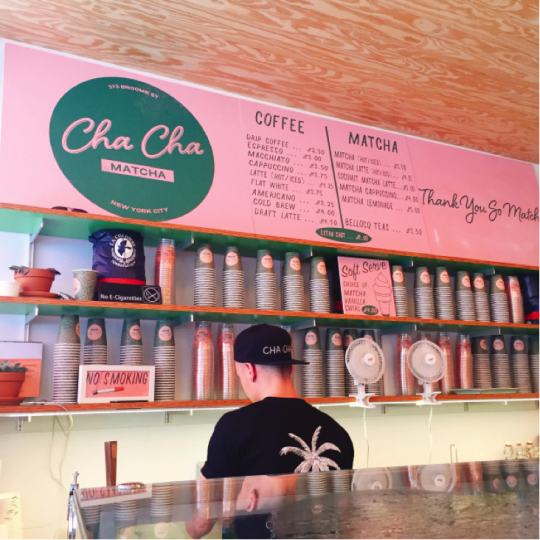 ChaCha Matcha: Inspired by the passion and warmth o Uji, Japan, the owners of ChaCha Matcha have developed their menu and recipes to reflect the authentic flavors of Traditional Japanese Matcha. With everything from coffee and tea to plush pasties, ChaCha Matcha's pink décor and chill vibes would be a perfect spot for a celebration of Pink Day.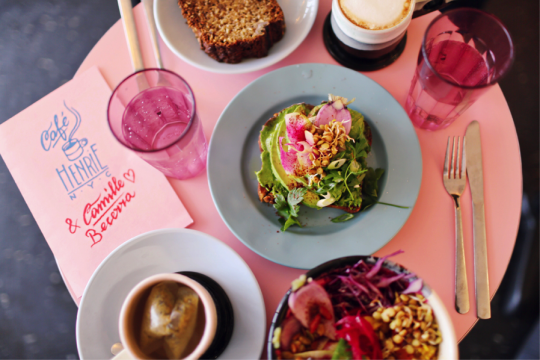 Café Henrie: Owned by Andre Saraiva, Café Henrie was made to replicate a combination of Paris and New York chic. From pink tables to pink drinks to their delicious Mr. Pink Bowls, Café Henrie is oozing with this color, making it one of our favorite spots for this special day!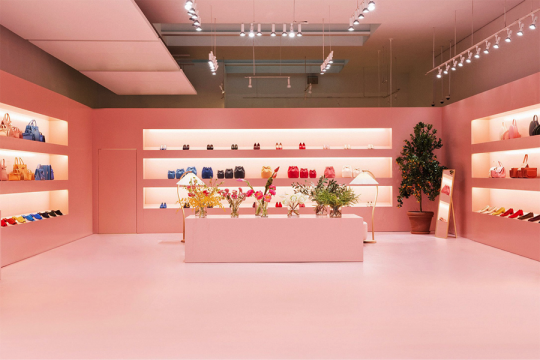 Mansur Gavriel: Does it get more aesthetically pleasing than this? Mansur Gavriel is the flagship store for this designer line of colorful Italian bags and shoes. While their products are available in just about every color under the sun, the main focus is the creamy pink layout of their shop in the city. What pink way to make things pop!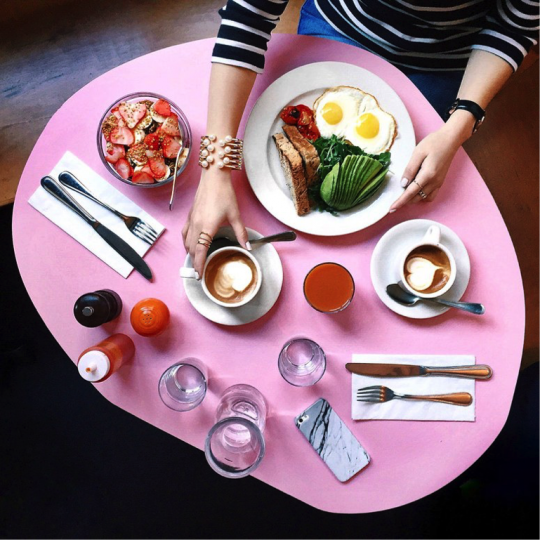 Dimes Restaurant: This health conscious, California styled restaurant bases itself on a minimalist approach—perfectly in theme with the meaning of millennial pink. With it's single pink table, this is a fantastic
spot to grab a colorful acai bowl and pose for a Pink Day Instagram!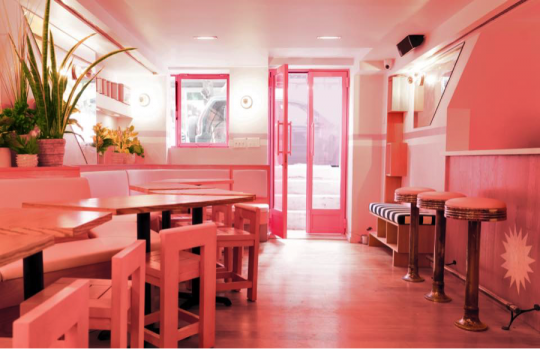 Pietro NoLita: As pink as it gets, Pietro NoLita will send you straight back to the 50s with it's cozy café atmosphere, and delectable weekend brunches. Essentially the inside of a dollhouse, you couldn't find a better place to spend Pink Day.