Considering the nickname "The Concrete Jungle," it's probably hard for some people to believe that NYC is riddled with greenery and perfect picnic spots. But with city parks all over the town, New York's nature and urban environment gives you the best of both world. Keep reading to check out our favorite spots around the city to picnic!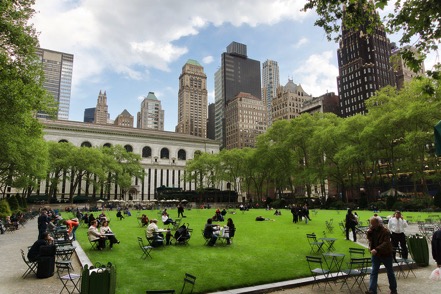 Bryant Park: Known as NYC's Town Square, Bryant Park is a beautiful location behind the New York Public Library that is famous for it's lush lawns and it's killer view of the surrounding skyscrapers. Visited by more than 6 million people each year, Bryant Park is full of seating and often has free activities at it's center.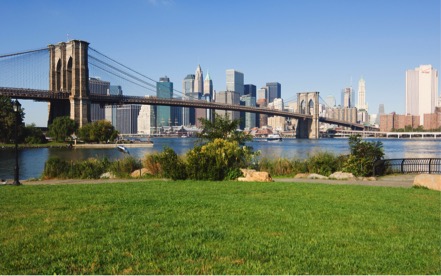 Brooklyn Bridge Park: A great way to take in New York City is by visiting Brooklyn Bridge Park. This park lets you step outside of Manhattan, while still giving you a chance to sit back and enjoy the view. A waterfront park with one of the best views out there, the grounds are equipped with lockers to store your possessions, restrooms, and fantastic bike paths.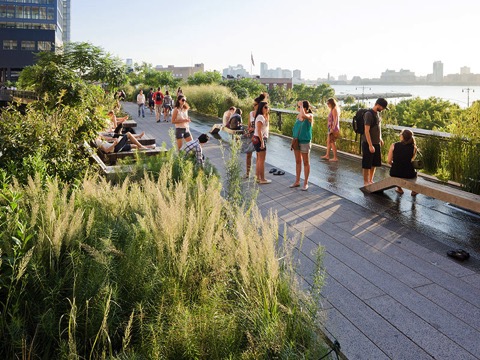 The High Line: Completed in 2014, The High Line is a converted section from an out of use railroad and has been transformed into a public landscape designed by NYC's most innovative designers. Running from the Meatpacking District to West 34th Street between 10th and 12th Ave, this park features everything from a passage along Chelsea market, to a miniature forest of dogwoods, hollies and roses. It would be hard to find a more perfect place for a picnic!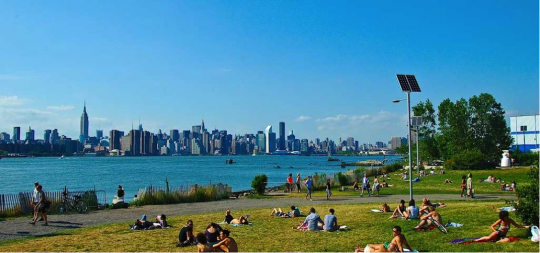 East River State Park: A seven-acre waterfront park in Williamsburg, the East River State Park is the site of a 19th century shipping dock that still has the remnants of old cobble streets and railroad tracks embedded in the concrete. Featuring picnic tables, playgrounds, killer views and even WiFi, this park is a perfect spot for a day of family and friend fun.