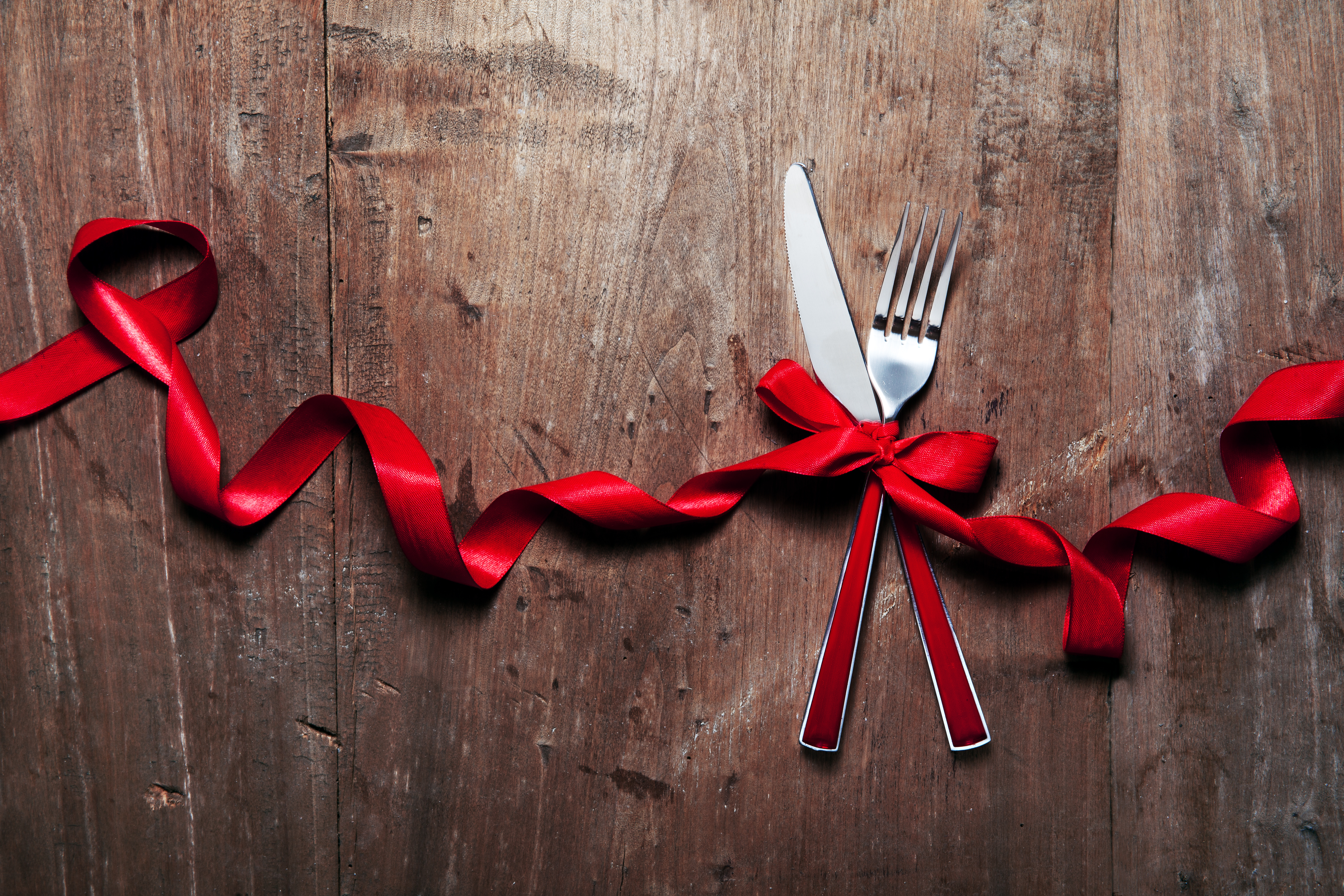 ECO HOLIDAY GIFTS: IDEAS FOR FOODIES
If you have food lovers in your life, you can never go wrong with gifts to please the palate. There are so many delicious and delectable food offerings that it was difficult to narrow down our selections. But think about their tastes and what they might not buy for themselves but would really enjoy, and so, our top holiday picks.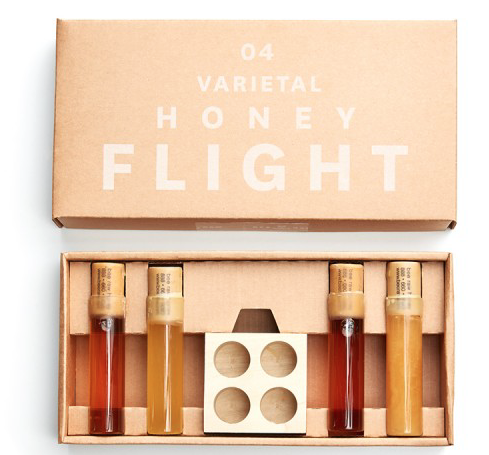 4 Wildflower Varietal Honey Flight $48
A taste of nature at its most pure, the Bee Raw Wildflower Varietal Honey Flight. A honey bee will only stray three miles from its hive, so their beekeepers carefully place each hive in the center of a dense wild floral source. Anyone with an adventuresome palate will love tasting and compare raw honey varietals from the desert, mountain, forest and tropical floral sources. Vials hand-corked and sealed with beeswax, then packaged with a beautiful, handcrafted oak block in their signature gift box. Includes 4 of the following wildflower varietals: Maine Raspberry, Colorado Star Thistle, Colorado Sweet Yellow Clover, California Wild Black Sage, New York Basswood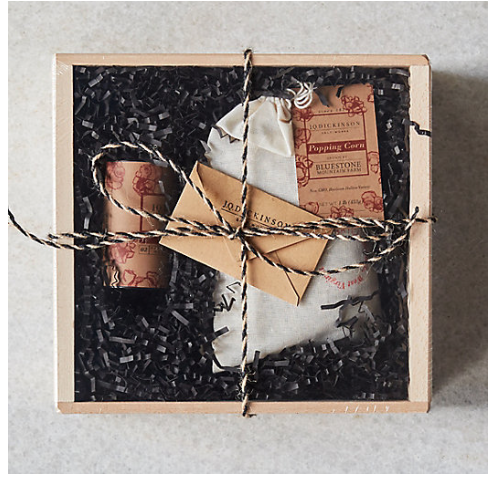 $28.00
A perfect gift for the popcorn lover, this charming gift set includes a full pound of heirloom white popping corn from Bluestone Mountain Farm, plus natural salt from JQ Dickinson Salt-Works. Seventh-generation salt makers Nancy Bruns and Lewis Payne harvest their mineral-rich salt in West Virginia, using brine naturally sourced from an ancient, untouched sea called the Iapetus Ocean that's trapped below the Appalachian Mountains. Vegan, nut free.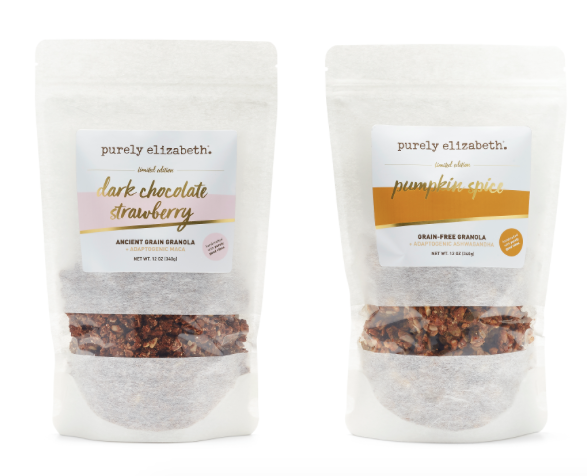 Purely Elizabeth, Limited Edition Holiday Granola
Holiday Gift Bundles for $19.99 (Shipping included)
If you love Purely Elizabeth as much as we do then this one's for you. Their first ever line of Holiday Granola (online only) features Dark Chocolate Strawberry + Maca Ancient Grain and Pumpkin Spice + Ashwagandha Grain-Free. Indulgent flavors blend with nutrient-rich ingredients to create a perfect synergy of salty-sweet deliciousness and energizing nourishment. Free of refined sugar, they are sweetened with coconut sugar, a Low-Glycemic sweetener and baked with coconut oil.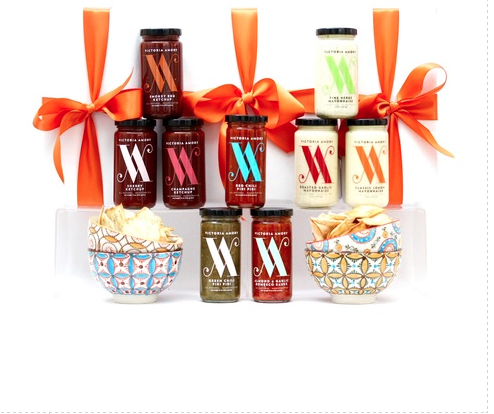 $124
Now, there are certainly less expensive gift collections available from Victoria Amory, but if you wanted to give something extra special then this is it! This special selection consists of nine – one of each of their unique and artisanal condiments – something sweet, something savory, something to make your day just a bit more delicious! Plus a set of 4 large colorful ceramic bowls. Shipping is FREE for orders of $100 or more!
The nine condiments are:
Roasted Garlic Mayonnaise
Fine Herbs Mayonnaise
Classic Lemon Mayonnaise
Sherry Ketchup
Smokey BBQ Ketchup
Champagne Ketchup
Apple Brandy Mustard
Green Chili Piri Piri Sauce
Red Chili Piri Piri Sauce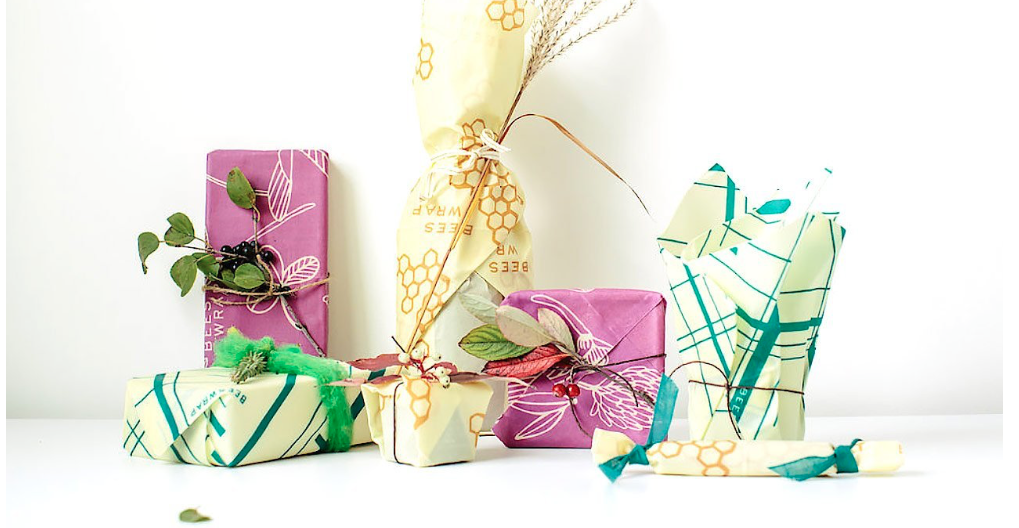 Various sizes prices from $11
And to "wrap up" our 2017 holiday foodie selection, what better way to end with than a reuseable bees wrap. Wrap bread, cheese, vegetables, or cover a bowl. Bee's Wrap® is the sustainable, natural alternative to plastic wrap for food storage. Use the warmth of your hands to soften the wrap, create a seal, when cool the wrap holds its shape. Just wash in cool water. Made of beeswax, organic cotton, organic jojoba oil and tree resin.