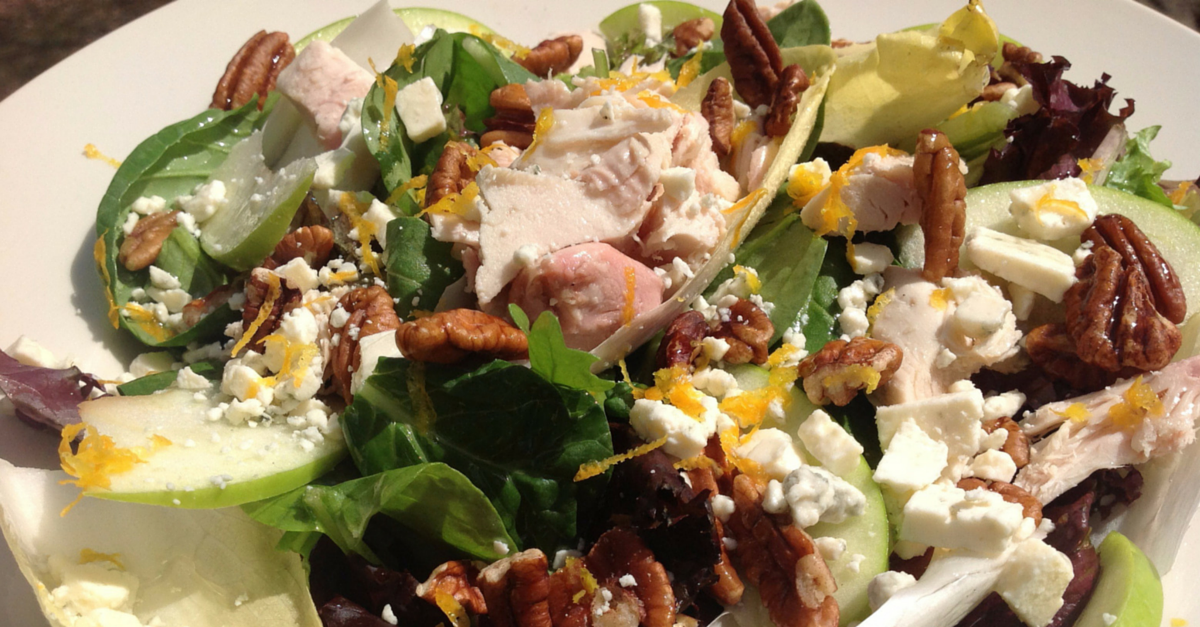 Chicken, Apple and Pecan Salad
A wonderful combination of flavors and textures—sweet, tart, creamy and crunchy. An elegant start to a meal, or a robust lunchtime salad.
Serves 2:
1          medium Granny Smith apple
4 oz    spring mix salad greens
1          Belgium endive head, leaves
1 c       cooked chicken breast cut into 1/2″ squares
1/2 c   pecan halves
2 oz    crumbled blue cheese
Dressing:
2 tbsp    almond oil
2 tbsp    rice wine vinegar
zest of half an orange for garnish
Wash all the salad greens and dry on paper towels or in a spinner. Put onto two large serving plates and add 3-4 endive leaves to each plate. Thinly slice the apple and arrange on top of the greens. Add the chicken, blue cheese and pecans. Sprinkle with the oil and vinegar and fresh orange zest. Enjoy!