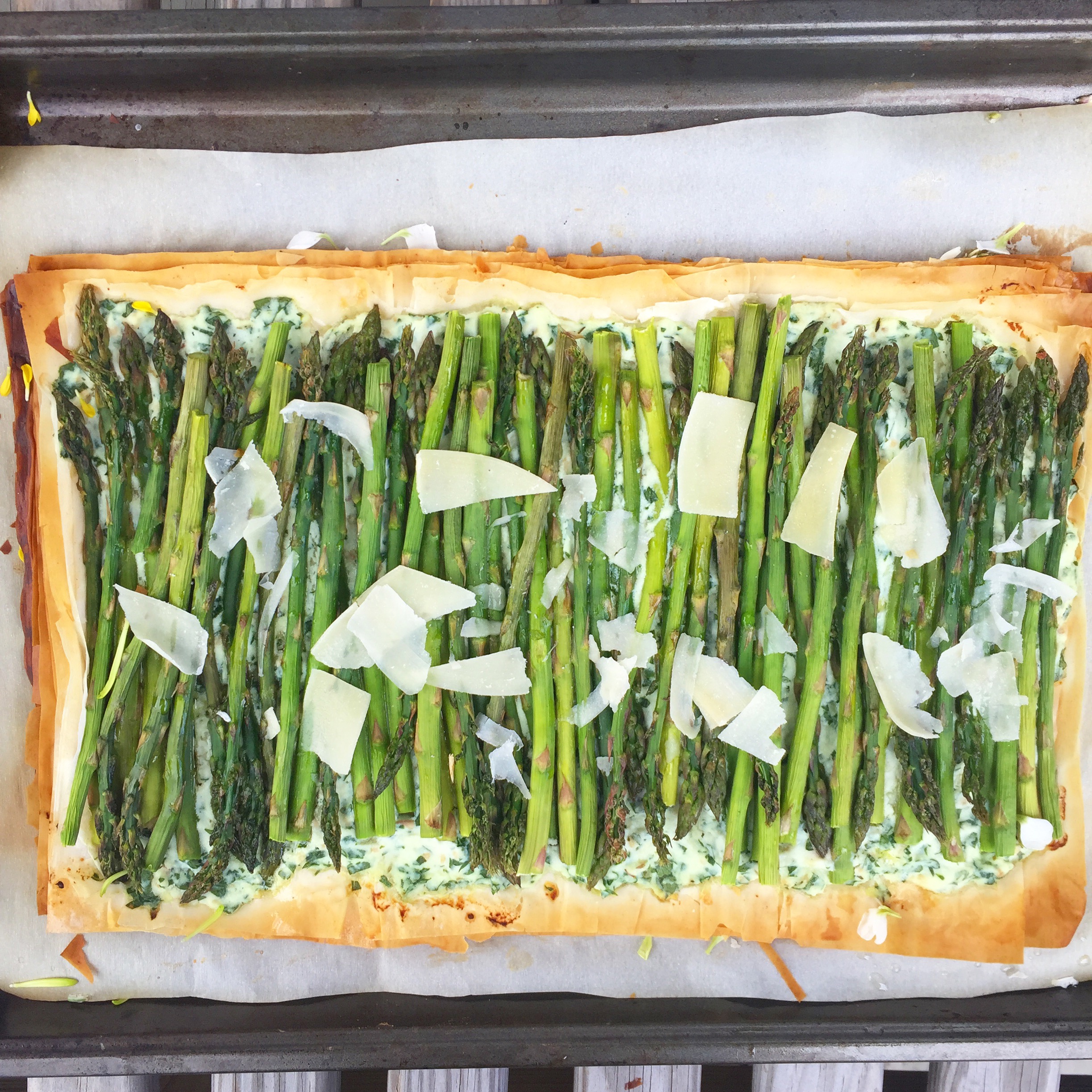 All Things Green
If you celebrate Easter, these wonderful spring recipes will liven up any table. They are also great for every food preference including dairy free, vegan and vegetarian – just by making some simple swaps!
Herbed, Asparagus, Phyllo Tart
An impressive starter or a great side dish, this is super easy to make. Don't be afraid of the phyllo, there's nothing to it!
Makes 8 servings
¾cup               part –skim ricotta cheese (vegan or dairy-free swap)
¼cup               chopped fresh flat-leaf parsley
1½Tbs              1% low-fat milk (vegan or dairy-free swap)
1Tbs                 fresh thyme leaves
1                      garlic clove grated
½tsp                Kosher salt
12                    14"x9" frozen phyllo pastry sheets, thawed
3½Tbs              olive oil (you can use butter if you prefer)
1tsp                 olive oil for baking
1½lb                medium asparagus spears trimmed to 6½"
2oz                  Parmigiano-Reggiano cheese shaved (optional)
Preheat oven to 400 degrees.
Stir together ricotta, parsley, milk, thyme, garlic and half the salt. Set aside.
Line a baking sheet with parchment paper, and place one phyllo sheet on it. Lightly oil and top with another sheet. Repeat until all the sheets have been used. Spread ricotta mixture over the top leaving a ½" boarder. Arrange asparagus spears over the top and brush with the teaspoon of oil. Bake until phyllo is brown and crisp, about 25 minutes.
Sprinkle with remaining salt and top with shaved cheese.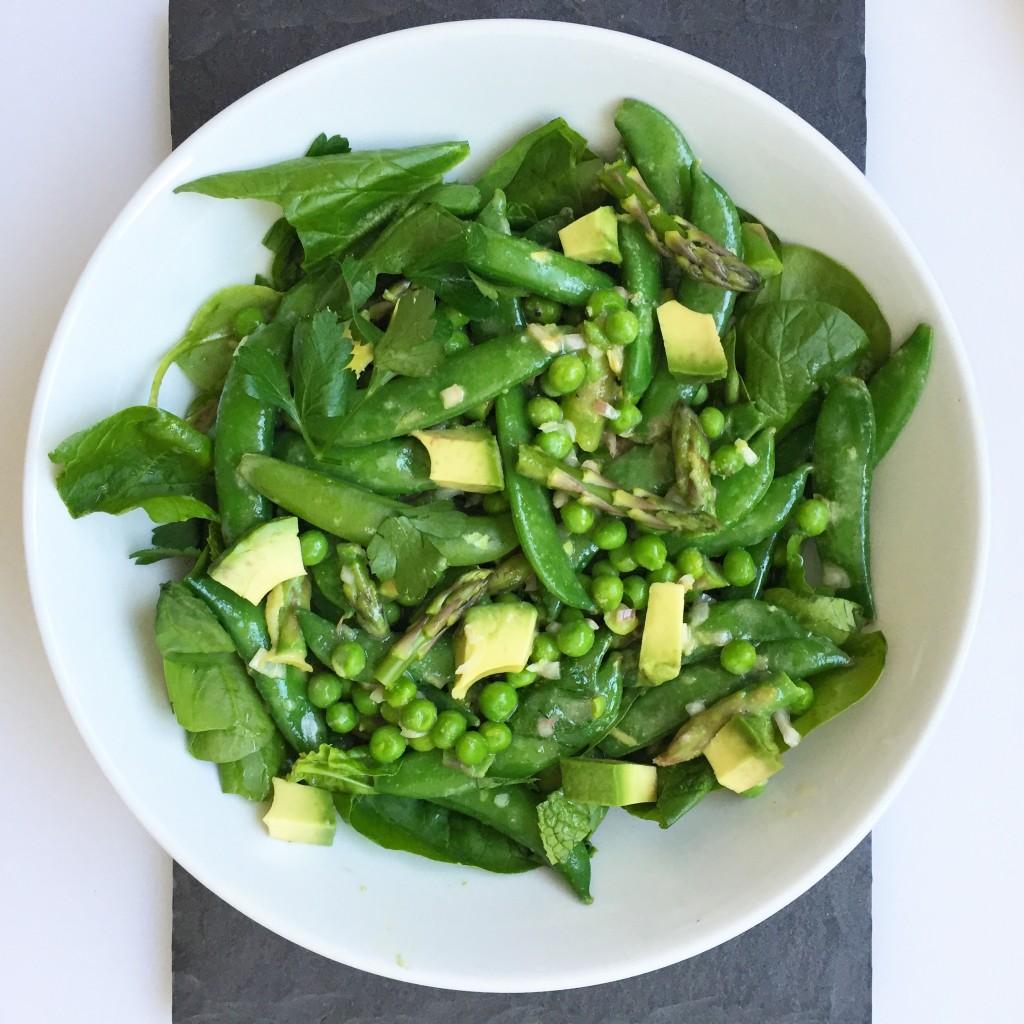 Everything Green Salad
This is my new go to salad, packed with lovely greens, wonderful textures and a wonderful tangy dressing!
Makes 8 servings
1½ cups           frozen green peas
1lb                   asparagus, trimmed and cut into 2" pieces (4 cups)
12oz                sugar snap peas, trimmed (4 cups)
4oz                  pea tendrils (you can also use watercress or baby spinach)
1cup                loosely packed fresh flat –leaf parsley leaves
½ cup              torn fresh mint leaves
2                      firm, ripe avocado, cubed
Dressing:
3 Tbs                shallots, minced
3Tbs                 Extra Virgin Olive Oil (EVOO)
1½tsp              grated lemon rind
2 Tbs                fresh lemon juice
2 Tbs                rice wine vinegar
1Tbs                 Dijon mustard (or honey mustard if you like a little sweetness)
¾tsp                Kosher salt
½tsp                freshly ground black pepper
Bring a Dutch oven filled with water to the boil and add green peas, asparagus and sugar snaps, boil until crisp-tender, about 3 minutes. Drain and rinse well with cold water, drain well.
Make the dressing by whisking all the ingredients together in a large bowl. Add the blanched vegetables and toss to coat well. Add the pea tendrils, parsley leaves, mint and avocado and toss gently to combine.